#1 Amazon Selling Author
inspirational Romance Author

Welcome to my web site.
Believe, have faith, dreams do come true.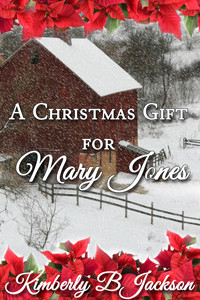 Mary Jones is recently widowed and lonely…very lonely. Although the people of the small town of River Oak, Tennessee, call her Grandmother Jones with much affection, Mary yearns for the family she was never blessed with. 

When a stranger named Teresa appears on her doorstep with her four-year-old child, claiming to be the daughter of her deceased husband, Mary's world is forever changed. 

Even though Mary suspects Teresa is hiding a terrible secret, she takes her newfound stepdaughter underwing, determined to help her. Soon, the young woman garners the attention of Tom, the single and very handsome sheriff of the town, and Mary can't help but play matchmaker. 

When Teresa's daughter is kidnapped by her dangerous ex-husband, Mary and Teresa are forced to rely on the young sheriff, each other, and more importantly, God. Will Teresa's daughter be rescued? Will Mary receive a special Christmas gift this year—the one thing she has always wanted in her life? 

A Christmas Gift for Mary Jones is an inspirational story of faith, family, and love.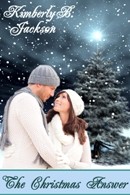 Despite outward appearances, life was not a fairytale for gospel singer Donna Dubois. Struggling with depression, loneliness, and uncertainty in her marriage, she reluctantly agrees to go on a holiday missionary trip to the Appalachian Mountains of Kentucky.

During her stay, she is assigned to live with the widow Sara Cagle. Taking notice of Sara's perseverance, Donna soon begins to relax and actually enjoy herself.

When misfortune strikes Sara, Donna is forced to reexamine her life, her marriage, and most importantly, her faith. Taking over for Sara, Donna soon discovers the one thing she had been missing all her life—The Christmas Answer.

The Christmas Answer is an inspirational story that will make you realize that God's plan is always laid out, even when you seem distant from him.